Zsa Zsa Padilla on daughter Karylle's upcoming wedding…
Zsa Zsa Padilla is as happy as daughter Karylle about the latter's upcoming wedding to Sponge Cola vocalist and boyfriend Yael Yuzon.
The Devine Diva shared that the entire family is already looking forward to the wedding. " I am happy for her (Karylle) she told me she's really happy, and our family are very excited, my mom will go home and also my best friend in Los Angeles".  Zsa Zsa remarked.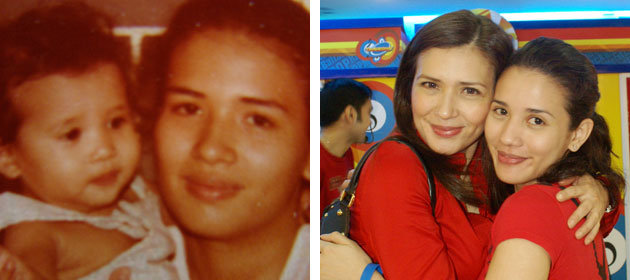 Zsa Zsa revealed that she already knew all along that her daughter was already planning to settle down. "I knew it for so long, of course they had a plan. And I see the smile and happiness of my daughter to Yael, and as a mom I am happy that my daughter found her happiness". She also stated that she approves of Yael for her daughter.
But just before Karylle welcomes a new chapter in her life, both took the time off to celebrate Valentine's Day together. "I am happy especially when she spent Valentine's Day  with me and went to the grave site of Dolphy. Then she really took the opportunity to say "Im really very happy". Zsa Zsa relayed.
Karylle announced her upcoming wedding on Its Showtime last February 8. "Thank you all for helping me reach the next level . nest month, we wed and a new chapter begins," she stated on the noontime show.
The wedding will take place at private resort in tagatay. The soon to be bride recently named the principal sponsors for the wedding, which includes Kim Atienza, Kris Aquino, Jose Mari Chan, Ryan Cayabyab, Gary Valenciano and Maricel Laxa among others.
Pag comment kau dito sa Baba
comments