VHONG NAVARRO ALMOST GAVE UP ON SHOWBIZ…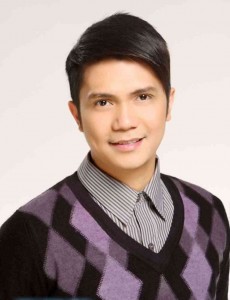 Vhong Navarro has come a long way after starting in showbiz as a member of the dance group Streetboys. Vhong has already established himself as an effective comedian and is currently one of the hosts of its Showtime and stars in the sitcom Toda Max with Angel Locsin and Robin Padilla.
However, in a recent interview, the dancer-actor shared that he almost gave up on showbiz. He revealed that His being part of Streetboys was accidental. "Because we two friends, two dance groups'  " Vhong shared.
He continued that His friend was good-looking, but His advantage over His friend was he was a better dancer. "He did [well] so I have taught him. During the time I have to audition different and also him. I'm the one who  went to Streetboys.  Maybe meant to be fall [i] there [Streetboys] because Direk Chito Rono (His manager) I'm so grateful with Direk Chito trust and patience even if I don't have a good appearance and physical, he hired me, "he related.
Direk Chito helmed the three-part Metro Manila Film Fest entry Shake, Rattle & Roll XIV where Vhong stars in one of the episodes. "I am here as Hunk. I am Kate's boyfriend (played by Lovi Poe). It happened that I accidentally making love of her and she became pregnant. Here I have a dream for my family and that day I introduce him to my parents and suddenly happened. "
Pag comment kau dito sa Baba
comments