Steven Tyler buys world's fastest car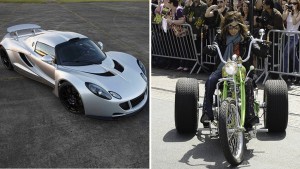 The American idol host Steven Styler buys a world's fastest car "the Hennessey Venom GT Spyder".  The car cost $1.1 million US Dollars. This Car 200mph in 15.9 seconds, eight seconds faster than a Bugatti Veyron.
Steven Tyler is a  musician, songwriter, american idol judge and a lead singer of the popular band "Aerosmith".
Want to Buy american idol tour tickets?
Pag comment kau dito sa Baba
comments