Piolo Pascual on being closed with Shaina Magdayao…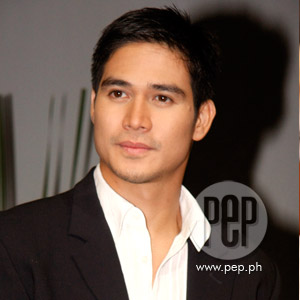 Piolo Pascual has been increasingly vocal about his deepening friendship with fellow Star Magic astist Shaina Magdayao. Although rumors have been circulating that the two are already exclusively dating.
"I guess bottom line is priorities and I've always been vocal with her and spend time. I want to be able to do other things but you know I'm whatever you see, these are things that are borne out of waiting to be with someone and you go from there. You don't know where it's going to lead, where it's going to do." He said.
Despite of the 12 years age gap, Piolo said his friendship with Shaina has only grown because of their similarities and natural chemistry. The two have numerous photos online showing their sweetness and easily be assumed as public displays affection.
The 36 years old actor admitted what part of Shaina he finds to be the most special. "her heart" and we super enjoyed each other. We've been friends for so many years now and if there's any girl who are so close to me there is no other than Shaina. He admitted during the Starting over Again press conference held last February 1 inside ABS-CBN.
The two have been open about going out on group dates because of their mutual friends in an outside of showbiz. Many are assuming that Piolo is already planning a romantic date for valentines, but he said that will not be the case, because he's probably leaving because of their work.
Piolo shared his thoughts on love and how much he has endured for it. "I guess every time we fall in love we think of it, that its right but it doesn't go our way. So that's the time that you will realize that you made mistake".
After more than two years of being single, Piolo admitted that he is ready to love again, "It will happen at the right time. I'm praying for it and I know it's going to happen in God's time". He said.
Pag comment kau dito sa Baba
comments