Paolo contis and Lian Paz breaks up
Paolo Contis arrived on September 19 from the United States  where they showed in Universal Studios the Manny Many Prizes. After the show, he went back to philippines immediately for their taping Aso ni San Roque. 
The pep.ph staff went on Paolo's taping on GMA to interview Paolo about their break up with wife Lian. Lian talkedabout it already on her pocket prescon on September 12.
what could be rhe reason for their breakup?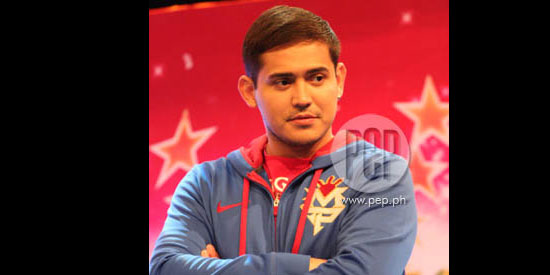 Lian sai on her prescon that Paolo initiated the break up first but she didn't say that further about it. She added that there wasno third party involved.
Some people are saying that one of the reason they broke up is because of cultural diffrences. Paolo confirmed that its one of the reasons. they say that Lian is filipina while Paolo nandyan pa rin dsw ang pagiging italyano.
Jennyln Mercado was also involved in their breakup but Paolo confirmed that there was no third party involved.
Pag comment kau dito sa Baba
comments