MILES OCAMPO WORKING WITH KATHNIEL…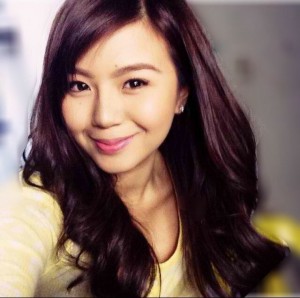 After returning to her teen – oriented show weekend LUV U , Miles Ocampo admitted that she also feels lucky to be part of Star Cinema 's horror film Pagpag this year . "  I'm happy because it's my first time to join the MMFF and it 's also my first time to make a horror film so I'm super fun . Also with my Kath and Dj and Direk Frasco which I always shared most in goin bulilit. First horror movie also that I am very excited to do because of those nuances of different horror "she said .
Miles admitted that one of her closest friends in showbiz is Kathryn that is why she was also excited to be part of the project . " Actually it was this film we are super excited that we're together but we do not often lit- scenes in this movie because my friend here is DJ 's really so much I often included. But if we had time to talk because of some bored moments in the set then that's the time that we have lots of fun to do so..and besides we are always communicating everyday., "she shared .
As witness to the real – life closeness of Kathniel , Miles said that the chemistry of DJ and Kath is undeniable . "As I have nothing to say , speechless ( laughs ) . What they are actually in real life and what they have on and off cam , as they . Super sweet to one another . Kath was very sweet to DJ . Seems really see who they care for one another and who care for them , "she admitted.
As her weekly show LUV U celebrates its second year anniversary in January , Miles said she is happy to be part of a new show starts next month are priority Called Home Sweetie Home . " starts in January with Ms . Toni Gonzaga and Mr . John Lloyd Cruz . Super fun also worked on set because I already work with ate toni before and kuya John Lloyd also in A very special love. And we both have fun in the set. She daid.
Pag comment kau dito sa Baba
comments