Julia Barretto being compared to her tita Claudine Barretto…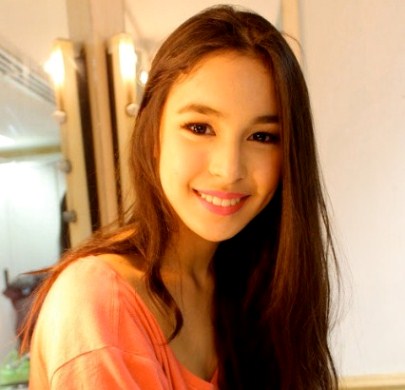 Even though she has been getting showbiz offers since five years ago, Julia said she feels now is the right time to start working in showbiz and so far she has no regrets. "I get guidance from my mom. That itself keeps me grounded. I think I got my strength from my mom. It's different because I was nine at that time. Then I realized this is what I really want to do and now that I 'm doing it I feel happy even if I don't have enough time to rest, still I want to work, I like working every day. I like being tired, It's still surreal up to this day but I'm happy. Tapings so far have been really fun. I am excited. I am nervous. I am feeling everything all at once. "She said.
Julia said she is still getting used to balancing a demanding work schedule and school. "I still go to school. I still wear uniform. I still do what the regular students do. I go to school twice a week now since last quarter. And since I am a first timer, everything is so new to me and every taping day is a learning experience. I don't want to pressure myself instead allowing myself to improve and giving time."  She explained
Julia also shared she is not going to feel pressured by people comparing her to her tita Claudine Barretto. She said she has a lot to learn before she can be compared to the former Kapamilya artist. " I won't let this affect me because my tita has been in the industry for so many years. You can't compare somebody who's been in the industry for so many years to somebody who has just entered. " she said.
Instead Julia is happy that her mom Marjorie Barrretto and tita Gretchen Barretto have also been very supportive of her. "to have that support that they have my back makes me so happy. My tita Gretchen has gave me that best advice  was be close to God, to always pray and be nice to everybody you work with," she said.
The pretty mestiza said she chooses not to let herself be affected by online opinions."It was management choice, and I think as a fan it's normal to feel that way. But, I'm happy to be working with Enrique because he's such a nice guy and a good actor." she said.
With the new endorsements popping up left and right it's no wonder Julia Barretto is one of the actresses to watch out for the Kapamilya network.
Pag comment kau dito sa Baba
comments