Jessica Sanchez is saved by the Judges from the elimination on april 12th episode (April 13 on PH)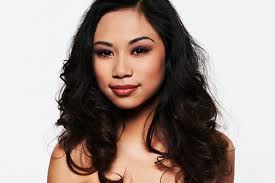 American Idol April 12th episode (night in the US), Jessica Sanchez is said to be the best singer/contestant of this American idol episode but according to the host Ryan that the result is for the lowest vote is very shocking.
Of course it would be very shocking because the one who got the lowest votes is Jessica Sanchez.
Ryan divided the contestants into two groups. The other group's members are: Hollie Cavanagh, Phillip Phillips Jr., at Colton Dixon and on the other side of the group where Jessica is included with other contestants: Joshua Ledet at Elise Testone.
People have thought that Jessica's group is on the Safe side but they are on the Bottom 3.
Steven Tyler, one of the Judges said that they are going to use their rights to save one contestant. They let Jessica to sing again to prove that she's really capable of doing it to the top one singer in the American Idol.
Jessica sings the Sluttering.

Pag comment kau dito sa Baba
comments