Daniel Padilla on Kathryn Bernardo current relationship status…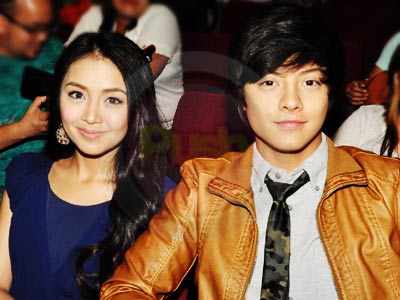 Daniell Padilla remarked that though he is already bidding goodbye to Got to Believe, he would be keeping a lot of fond memories of the show.  "I don't even realize that the show was very long, because we were very happy seeing each other and working together. The cast that turns out to be my real friend the staff which I had in the Princess and I that makes me more advantage to be working of," he said.
He added that he's happy that the soap has left its mark on the viewers who have supported it throughout its seven-month run. "I am so very happy of what happened even though it was going to end but we really noticed that it was a remarkable to the people," he stated.
Despite of the many fans requesting to extend the show.  Daniel stated that he's now ready to move forward and take on a new role.  "The show inspires us to smile and I want to pursue and experience other. He stated
Daniel also clarifies that they are not a couple with his on screen partner Kathryn Bernardo  because they are not yet at the right age to commit relationship most especially to Kathryn that are going to celebrate her debut. Daniel also relayed that they are still on "MU."
Pag comment kau dito sa Baba
comments