CESCA LITTON REVEALS THE OTHER SIDE OF HER PERSONALITY…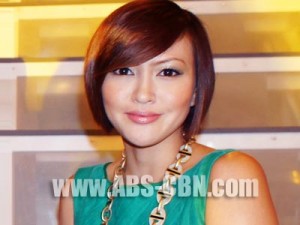 "That was then, as I look out, I also admit that. No one really thinks that I'm sporty … But since I was a kid, I was very much into sports, "Cesca Litton reveals the other side of her personality.
Looking at Cesca Litton on television, viewers may find her very kikay. But when she is away from the camera, the ABS-CBN entertainment reporter can be a totally different girl.
Aside from wearing chic clothes, fashionable accessories, and stylish shoes, Cesca is also interested in outdoor activities.
This was the reason she agreed with her best friend to go to Africa and volunteer in a private organization called Edge of Africa.
Cesca says that people always react in surprise whenever she tells them that she's also into outdoors and extreme adventures.
In an interview two days before her departure last Thursday, Cesca told that it has been her dream to visit Africa since she was a kid.
"Since I saw the Lion King, I want to go Africa."Well, I love watching National Geographic and Animal Planet.
"Of course," they documented, that's something that seems influenced me as well "And I've always loved the outdoors, that was my dad's influenced. My dad is very outdoorsy.
"Then, in CSA I was vice president in Girl Scouts so, I', used to be part of the camp hiking, and that sort of thing, which I still do today," she said after getting a hair treatment from her shampoo endorsement Pantene Nature Care.
It did not take long before Cesca decided to say yes to this new adventure because "Ever since I was a child, I dreamed to go to Africa, and I dream to be a volunteer.
If only one thing is to be an Angelina [Jolie] adopt a baby and bring it home,
"But I was not probably afford that."
She also mentioned that as an animal lover, Africa would be a great place to see the wildlife.
Cesca related, "Of course, like the wildlife in Africa, it's so different from the wildlife here.
Pag comment kau dito sa Baba
comments