Cedric Lee issued threats against Vhong Navarro's lawyer…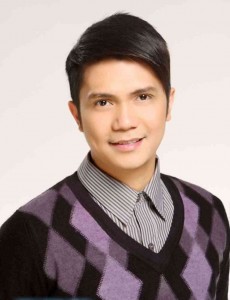 The Atty. Of the comedian Vhong Navarro was unperturbed despite revealing that businessman Cedric Lee recently issued threats against her (Atty. Alma Mallonga).
Mallonga exclusively report on Sunday in Buzz ng Bayan, revealed that she received a threat directly from Lee ordering her to either settle or drop their cases against him.
"Last Thursday, Mr. Lee himself sends me a message that state; settles these cases or drops the case or either you yourself Atty. Mallonga will have a case," she said.
After reading those message I just said that this "To me, the first former looks like this was really the work of Mr. Lee," Mallonga added.
A third rape complaint was filed against  Navarro last Wednesday by a 26-year old stunt double with whom the It's Showtime host worked with for the soap I love Betty LA Fea.
The unidentified woman claimed in her affidavit that the incident happened last 2009 inside Navarro's SUV during one of the breaks while taping the show. While inside the car, the 26 year old complainant narrated that Navarro forced her to perform an oral sex for him.
According to her, she has opted not to speak about the incident due to shame as well as the actor host's celebrity status. But her mind was changed, after rape complaints against Navarro were filed by Deniece Cornejo and Roxanna Cabanero.
"it is only now that I'm coming out to tell my story because I was inspired by the courage of other woman who are coming out now to seek justice and to tell the truth about Vhong, "she explained.
According to Mallonga, the complaint could just be another ploy to divert attention from the series of cases filed by Navarro against Lee and his camp.
Lee is among the eight individuals who are currently facing criminal charges following their assault of Navarro last January 22 at the condominium in Taguig which according to them they did to him for allegedly raping Daniece. Furthermore, Mallonga says she wasn't shocked by the new rape compliant at all.
The Da Possessed star's counsel ended that they won't give up their fight against Lee. "What's clear to us, we do not give in to fear and we are not defeated by fear, "she said.
Pag comment kau dito sa Baba
comments